| | | |
| --- | --- | --- |
| Size | Chest (in) | Length (in) |
| | | |
| | | |
| | | |
| | | |
| | | |
| | | |
| | | |
| --- | --- | --- |
| Size | Chest (in) | Length (in) |
| | | |
| | | |
| | | |
| | | |
| | | |
| | | |
| --- | --- | --- |
| Size | Waist (in) | Inseam (in) |
| | | |
| | | |
| | | |
| | | |
| | | |
If you need to find your ring size you can use our downloadable size guide.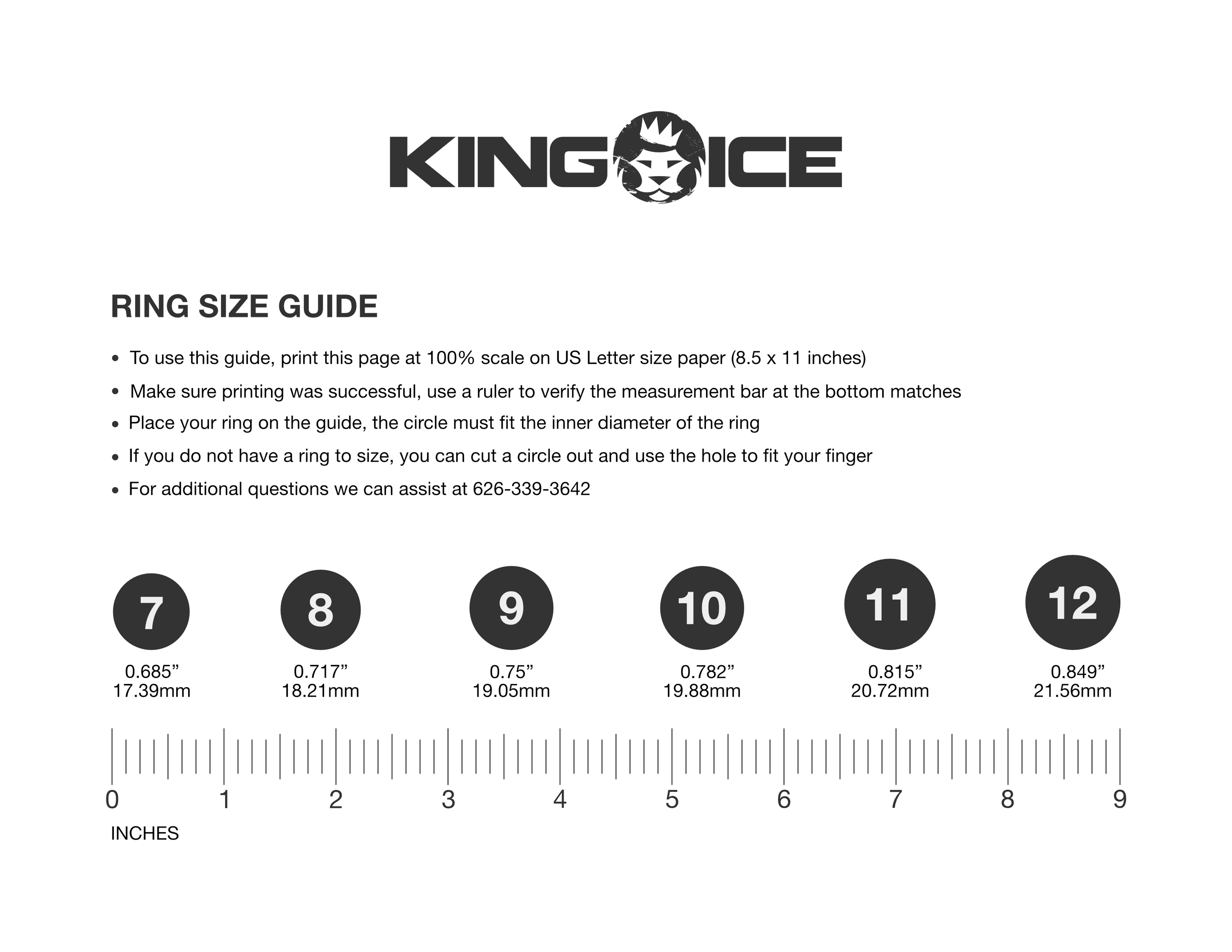 Be sure the page scaling is set to "none" or "100%" in the print dialog. Measure the bottom bar on the guide with a ruler to verify it was printed at the correct size.
Use the guide by lining up the inside circle of a ring with the circles on the chart. If it isn't quite right we recommend rounding down.